Wherever your CANNA One takes you, you arrive in style – with no noise and zero-emissions. You instantly connect to your surroundings with all your senses. You feel welcomed everywhere – like a long-awaited friend.


With a minimalist retro design, your CANNA One fits perfectly into any environment. Powered by a maintenance-free electric engine, its light and durable hull steers easily. State-of-the-art LFP batteries allow you to enjoy the experience for the whole day. Simply recharge them at any marina.
In your CANNA One boat, you belong everywhere. You are a refreshingly new, eco-aware water adventurer – a true boating gentleman – confidently and responsibly living your passion.

CANNA One:​
5.50 m long and 1.94 m wide, with 0.51 m draft​
accommodates 5 passengers / 650 kg
range of low voltage electric engines – silent and maintenance-free performance
low-voltage LFP batteries – safe installation and operation
corrosion and abrasion-resistant, lightweight hull
Take only memories, leave only a disappearing wake.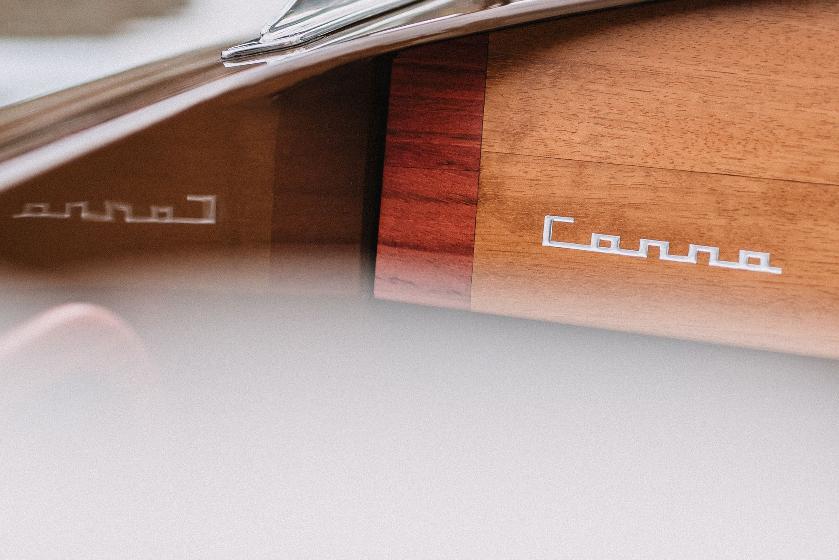 CANNA BOATS: STEEPED IN TRADITION – BOATING FUTURE VISIONARIES.
Led by our founder Janusz Kutkowski, we've created CANNA One with expertise and attention to detail. Drawing on a rich Polish tradition of boat and yacht building, CANNA One blends cutting-edge technology with functionality. Inspired by a 1950s feel, it embodies elegance and a positive outlook on the future.
ECOLOGY, EFFICIENCY AND ENJOYMENT ARE THE DNA OF CANNA BOATS.

CANNA One gives you a sustainable, effortless and immersive boating experience. It is environmentally friendly and user-friendly. Sophisticated, reliable and accessible. It gives you the freedom to truly appreciate your journey, surroundings and companions.